LEAK vor der Pressekonferenz: Xbox One X (1TB) Project Scorpio Edition geplant
Microsoft wird eine Xbox One X- Project Scorpio Edition auf den Markt bringen, welche heute bei der Pressekonferenz vorgestellt wird.
Die Sonderausgabe wurde bereits vorab bei einigen Händlern "geleakt", so wie auch bei Media Markt.
Anbei der Auszug aus der Produktbeschreibung:
---
Sichern Sie sich die Xbox One X – Project Scorpio Edition bevor Sie für immer weg ist.
Seien Sie die ersten, die die Xbox One X Konsole für die größten Fans erleben – die Project Scorpio Edition im individuellen Design, sowohl die Konsole als auch der Controller sind mit der Inschrift "Project Scorpio" versehen. Mit 40% mehr Leistung als jede andere Konsole, erleben Sie echtes 4K Gaming. Blockbuster Titel, sehen nicht nur großartig aus, sie laufen problemlos und laden schnell, sogar auf einem 1080p Screen. Außerdem ist Xbox One X kompatibel mit all Ihren Games und Zubehör sowie mit Xbox Live Gold, dem fortschrittlichsten Multiplayer Netzwerk, so haben Sie noch mehr Möglichkeiten zu spielen. Gaming macht mehr Spaß auf Xbox One X.
Spiele laufen besser auf Xbox One X
Entfesseln Sie die 6 Teraflops Grafikrechenleistung. Dank 40% mehr Leistung als auf jeder anderen Konsole laufen Spiele auf Xbox One X besser als jemals zuvor. Maximieren Sie die Spieleperformance dank 12GB GDDR5 Grafikspeicher und einer Framerate von 326GB/s.
Vollkommenes Spielerlebnis.
6 Teraflops Grafikrechenleistung sorgen für ein vollkommenes Spielerlebnis. Tauchen Sie in atemberaubende Welten ein, die speziell für 4K entwickelt wurden und die dank 2160p Framerate zum Leben erweckt werden. Genießen Sie die brillanten Grafikdetails von Licht, Schatten und Reflexionen mit High Dynamic Range und Wide Color Gamut.
Spielen Sie exclusive 4K Games
Nur auf Xbox One X können Sie 4K Games wie Forza 7, Crackdown 3 oder Sea of Thieves so spielen wie es sein sollte.
Die größten Blockbuster Titel laufen besser
Alle Spiele sehen nicht nur besser aus, sondern sie laufen auf Xbox One X auch besser. Einige ausgewählte Titel sind optimiert worden, um die Vorteile der leistungsstärksten Konsole zu nutzen – diese Titel sind Xbox One X Enhanced.
Play with the greatest community of gamers on the most advanced multiplayer network.
Finden Sie Freunde, Rivalen und Teammitglieder in der weltweiten Gaming Community. Dedizierte Xbox Live Server maximieren die Spieleperformance und garantieren dabei Stabilität, Geschwindigkeit und Zuverlässigkeit. Spielen Sie mit und gegen andere und teilen Sie Ihre Inhalte plattformübergreifend auf Xbox One und Windows 10 und sichern Sie sich mit Xbox Live Gold bis zu 4 Games pro Monat – und das kostenlos.
Integrierter 4K-UHD-Blu-ray Player und 4K Video Streaming
Schauen Sie Blu-ray™ Filme in atemberaubendem 4K Ultra HD. Streamen Sie 4K Video Inhalte auf Netflix, Amazon, Hulu und anderen Plattformen.
Egal ob Sie spielen, Filme ansehen oder streamen – Xbox One X liefert brillante Grafik dank der HDR Technologie. Sehen Sie Ihren TV in einem neuen Licht – mit Xbox One X sehen Spiele selbst auf einem 1080p Screen hervorragend aus.
Kompatibel mit Xbox One.
Ihre Spiele: Blockbuster Titel Konsolen exclusive Titel und über 360 Xbox 360 Games – sie alle laufen besser auf Xbox One X.
Ihr Zubehör: Ihr gesamtes Xbox One Zubehör ist auch mit Xbox One X kompatibel. Keine Adapter, kein Ärger, einfach spielen.
Ihre Community: Übertragen Sie problemlos Ihre Xbox Live Freundesliste, Clubs, Speicherstände und Erfolge auf Ihre neue Konsole.
Ihr TV: Sehen Sie Ihren TV in einem neuen Licht – mit Xbox One X sehen Spiele selbst auf einem 1080p Screen hervorragend aus.
Du willst keine Games-News von DailyGame mehr verpassen? Folge uns auf Facebook!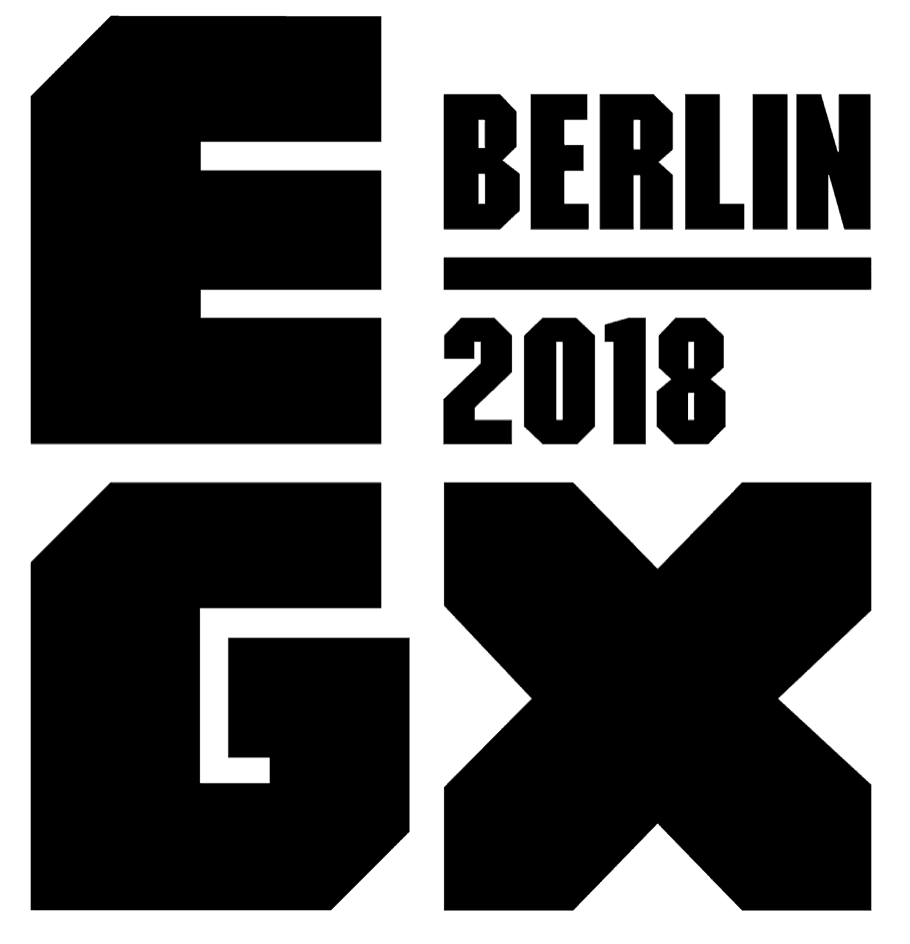 Möchte da jemand der GamesCom Konkurrenz machen?
Die EGX, ehemals Eurogamer Expo, ist das englische Pendant zur GamesCom. Seit 2008 findet diese jährlich statt und ist mit etwa 80.000 Besuchern im letzten Jahr die größte Spielemesse des Landes.
Das Event wird von Gamer Network veranstaltet, der Firma hinter diversen Newsseiten, unter Anderem Eurogamer, Rock Paper Shotgun und VG247.
In Berlin soll die EGX vom 28. bis 30. September im Station Berlin stattfinden und es werden circa 20.000 Besucher erwartet. Dass Deutschland ein lukrativer Standort für Spielemessen ist, zeigen die Zahlen der Gamescom, die die größte Spielemesse weltweit ist und allein rund 350.000 Besuchern im letzten Jahr zählen konnte.
Dass die Standortwahl auf Berlin gefallen ist, dürfte den einen oder anderen überraschen. Auf Eurogamer wird die Stadt als "one of Europe's coolest cities" bezeichnet.
Ähnlich der großen Schwester soll es neben Hands-On von AAA, wie auch Indiespielen, auch alle im Gaming großen Themen, wie eSports, Cosplay, Retrogaming und natürlich auch Developer Sessions geben. An sich also nichts unbekanntes für erfahrene Messebesucher. Anders als die GamesCom allerdings lässt die EGX nur Besucher ab 18 Jahren zu.
Bezüglich des konkreten Line-Ups hält sich Gamer Network noch bedeckt, man solle aber bald mit Neuigkeiten rechnen, heißt es auf Eurogamer. Der Ticketverkauf soll im April starten.
Quelle: Eurogamer