[UPDATE] PlayerUnknown's Battlegrounds: Tipps zum Überleben, Kämpfen und Dominieren!
Alle paar Monate erscheint ein neues "Battle-Royale"-Game auf Steam, mit PlayerUnknown's Battlegrounds hat sich ein Titel nun die Krone der digitalen "Hunger Games" aufgesetzt.
Game Designer Brendan Greene, sonst bekannt als "PlayerUnknown", ist der Mastermind hinter dem neuen Steam-Hit, welches bereits in kurzer Zeit im "Early Access" bereits über vier Millionen Gamer zu verzeichnen hat – und das bei 29,99 Euro. Zuvor war er verantwortlich für die Battle Royale-Version des ARMA 2-Mods "DayZ" (welcher vor kurzem in die Beta-Phase gehievt wurde) und wechselte schließlich zu Sony Online Entertainment (heute Daybreak), um am Titel H1Z1 King of the Kill mitzuarbeiten. Allerdings ist das Geschichte…
Die Welt von Battlegrounds ist unfreundlich und hinter jeder Ecke lauert ein Gegner. Immerhin springt ihr mit 99 anderen Spielern aus einem Militärflugzeug ab um euch gegeneinander zu duellieren. Wie ihr dies länger übersteht und nicht als "Bauernopfer" gleich zu Beginn das Geistliche gesegnet, helfen wir euch mit unserem Guide: "Überleben, Kämpfen und Dominieren".
Es gibt kein Tutorial! Deswegen hier eine kleine Einleitung.

Wenn du noch nicht viele Battle-Royale-Spiele gespielt hast, dann könnte das Format ein wenig "seltsam" auf dich wirken. Das ist kein Deathmatch-Multiplayer-Game! Soviel ist sicher.
Alle 100 Spieler beginnen auf dem gleichen Flugzeug, das über eine einsame Insel von einer zufällig gewählten Richtung fliegt. Entweder im Solomodus alleine oder im Team wählst du einen Platz auf der Karte um abzuspringen. Dabei hast du nichts mit und musst deine Sachen, also Waffen, Munition, Med-Kits, erst mal "loopen"/einsammeln.
Die ganze Zeit umgibt die Spielewelt ein tödliches Energiefeld, das sich langsam zusammenzieht und alle Überlebenden zu einem einzigen Punkt zwingt. Das bedeutet: Es ist doch kein lahmes "Hunger Game", wobei man sich in einer Höhle vergräbt und stundenlang wartet bis etwas vor die Linse tritt. Keiner versteckt sich ewig, denn wenn man außerhalb des Energiefeldes steht wird es knapp mit der Lebensleiste. Also bewege dich. Irgendwie dann doch wie die Hunger Games, aber nur auf Steroiden und ohne Liebesgeschichten.
Sniper lieben es, dich vor die Linse zu bekommen: Deswegen solltest du unsere Tipps beachten!
Spiel mit Freunden, um dein Leben zu verlängern und um deine Chancen zu verbessern!
Es gibt 99 andere Gamer auf der Insel die nur eines wollen: Dein Lebensleiste ausknipsen. Du hast keine Freunde, zumindest im Solo-Modus. Und desto länger du überlebt, umso wahrscheinlicher ist es das sich auch deine Gegner mit besseren Waffen und Ausrüstung versorgt haben. Im Team ist es ein wenig einfacher, zumindest hat man 1 bis 3 Gegner weniger…
Das Laufen auf der 8x8km- Karte ist mühsam und tödlich. Man weiß nie, wo jemand lauert oder bereits in deinem Nacken sitzt. Man wird ein wenig paranoid, indem man sich ständig umdreht und sich von Busch zu Busch schleicht um vom nächstgelegenen Scharfschützen nicht massakriert zu werden.
Die Grundregel: Bleib in Deckung und in Bewegung. Es ist kein Deathmatch. Es ist keine Arena.
Dein Ausgangspunkt ist sehr

³

wichtig
Alle haben die gleiche Chance, alle hocken in einem Flugzeug. Die Wahl, wo man aussteigt ist daher sehr wichtig. Drückst du in den Standardeinstellung auf die Taste "M" so erscheint die Minikarte am Bildschirm. Hier siehst du auch wo sich das Flugzeug befindet und wo es sich lohnt mit "F" auszusteigen. Große Städte, markierte Bereiche und auch die Militärbasis im Süden sind brandheiß, da sich hier die meisten Spieler aufhalten werden. Außerdem hat man, wenn man in der Mitte der Karte abspringt mit allen Seiten mit Beschuss zu rechnen. Ist aber auch spannender und gerade zum Eingewöhnen des Spiels wichtiger, sich nicht am Rand der Küste bis in die Mitte vorzukämpfen und vielleicht einen Kill zu erhaschen. Denn in der Luft muss man auch nicht geradlinig abspringen, was sicherlich das wichtigste ist. Lass dich ein wenig gleiten und versuche so weit wie möglich weg von der "Flugzeuglinie" zu kommen. Dann triffst du noch immer auf genug Gegner und hast nicht so leicht jemanden im Rücken.
Kleinere Städte oder gar vereinzelte Häuser haben auch viel zu bieten. Allerdings ist die Wahrscheinlichkeit eben geringer.
Verstehe die Karte
Die Map ist zu Beginn ein wenig verwirrend. Neben der Hauptinsel und den markierten Städten gibt es auch drei verschiedenfarbige Kreise in der Map-Ansicht. Erstens wäre der weiße Kreis, welcher nach ca. 5 Minuten Spielzeit erstmals relevant wird. Dies ist nämlich der zukünftige Spielbereich, nachdem der blaue Kreis immer weiter das Schlachtfeld zusammenzieht. Und der blaue Kreis ist das ominöse Energiefeld, welches uns die Lebensleiste entzieht – sollten wir es nicht rechtzeitig in den nächsten Bereich schaffen. Es gibt auch einen kleinen Timer oberhalb der Minimap, welche uns unsere aktuelle Position gegenüber dem Energiefeld zeigt.
Und es gibt noch die roten Kreise, die bevorstehenden Bombenzonen. Bleib lieber weg von ihnen, sonst wirst du ausgesiebt. Andererseits ist es auch ein guter Punkt um sich zu verstecken. Gegner meiden diese Wege, weil man leicht sterben kann…
Es gibt viele interessante Orte auf der 8x8km-Map.
Ego-Shooter sind cool. Spiele aber lieber in der Third-Person-Ansicht, außer…

Seit jeher bevorzuge ich die Ego-Ansicht bei Shootern. Bei einem taktischen Game wie PlayerUnknown's Battlegrounds verhält es sich anders. Es ist kein Call of Duty, kein Battlefield und auch kein Counter-Strike. Der Titel hat puncto Skill-Erfahrung mehr von einem ARMA-Titel. Also es ist schön was du bisher in den drei angesprochenen Ego-Shootern gelernt hast, mit GTA Online-Erfahrung tust du dir sicherlich leichter. Außerdem gibt es in der Third-Person-Ansicht die Möglichkeit mit der gedrückten "ALT"-Taste sich umzusehen. Das hilft vor allem im freien Fall, nachdem man aus dem Flugzeug ausgestiegen ist. Es ist hilfreich zu wissen, wer sein Flugnachbar ist. Immerhin könnte er in der nächsten Minute durch die Türe kommen – bewaffnet…
Und einen Vorteil hat die Third-Person-Ansicht ohnehin: Du kannst um Ecken schauen… Außerdem zeigt dir das HUD an, solltest du gegen die Mauer ballern, solltest du zu eng in der Deckung hocken. Für ausreichend Aiming ist dennoch gesorgt. Drückst du die rechte Maustaste um den Waffen-Zoom zu benutzen, schaltest das Game ohnehin in die First-Person-Ansicht. Das Beste aus beiden Welten! In engen Gassen/Häuserschlachten hat die Ego-Perspektive jedoch wiederum Vorteile. Man schießt nicht blind auf Gegenstände die die Schußbahn verstellen…
Spiele um zu überleben in PlayerUnknown's Battlegrounds

An diese Tatsache habe ich mich die ersten Runden auch "herantasten" müssen. Es ist kein schnelllebiger Respawn-Shooter… Wenn du stirbst (es sei, ein Teamkollege belebt dich rechtzeitig wieder) dann ist das ganze Spiel für dich aus. Egal ob du Dritter oder 98er geworden bist.
Koordiniere dich mit deinen Teamkollegen um sicherzustellen ob Gebäude auch wirklich leer sind und stürme nicht blindlings um die Ecken. Deckung und in die Hocke gehen sind das "täglich Brot" in Battlegrounds. Es gibt nichts Besseres für den Gegner, wenn man wie ein Huhn herumläuft und quasi in die Linse winkt.
Am Schlachtfeld gibt es viele Gebäude und diese haben Türen. Mach dies was du im echten Leben – hoffentlich – auch machst: Türen schließen. Nichts ist offensichtlicher wie offene Türen. Das bedeutet eben: Achtung! Hier war schon jemand vor dir da.
Das Inventar und die lebenswichtigen Shortcuts
Anstatt jeden einzelnen Gegenstand vom Boden zu holen, den du durch Drücken von "F" findest, drücke einfach "TAB", um eine Liste aller Artikel in der Nähe aufzurufen und die zu verschieben, die du in dein Inventar auch wirklich brauchst. Es nutzen keine Upgrades für Waffen, die du auch nicht bevorzugst bzw. auch gar nicht hast.
Mit drücken der Inventar-Funktion mit "I" kannst du schnell und einfach Scopes, Magazine und Griffe für deine Waffen hinzufügen. Drücke einfach auf die rechte Taste bei dem gewünschten Inventar und es wird richtig zugeordnet.
Sammle rasch. Du bist dabei nicht unverwundbar…
Cruise nicht blind durch die Gegend
Eine der zuverlässigsten Möglichkeiten sich für den Gegner hörbar zu machen, ist mit einem Fahrzeug herumzufahren. Klar ist es die beste Möglichkeit, wenn man zu weit weg vom eigentlichen Geschehen ist und man schnell vor dem Energiefeld "fliehen" möchte, aber man macht sich auch zur fahrenden Zielscheibe. Zu Beginn des Spiels also eine gute Gelegenheit sich schnell fortzubewegen, im Verlauf des Spiels sollte man aufgrund der Größe der Spielfläche jedoch davon Abstand halten.
Verzichte also auf das Auto und geh zu Fuß, wenn deine Ausrüstungsgegenstände dies zulassen.
Ein Ritt mit dem Fahrzeug hat aber dennoch auch seinen Spaßfaktor: Wenn die Karte kleiner wird und du am Rand des Spielfelds deine Runden drehst, wirst du den einen oder anderen Gegner umfahren. So kommt man auch zu Kills…
Vor allem Motorräder sind schnell, sind aber auch sehr anfällig auf die Umgebung. Da kann es schonmal passieren, wenn du zu schnell unterwegs bist, dass du bei einem Motorrad-Unfall dich selbst umbringst!
Solltest du deinen Gegner nicht gleich "überfahren" wenn ihr euch begegnet. Wende dein Fahrzeug mit der Feststellbremse (Leertaste) und nutze es als Deckung!
Es gibt bessere Gegenstände
Nicht alles ist gleich. Bei Rucksäcken und Helmen zum Beispiel gibt es drei Abstufungen, wobei die dritte Variante die stärksten Werte aufweist. Sprich: Tausche deine Gegenstände ein um Platz für Munition und Verbandspackungen/Medi-Kits zu haben. Diese wirst du im weiteren Verlauf dringender benötigen, als Zusatzkits für nicht vorhandene Waffen in deinem Inventar.
Sturmgewehre, Schrotflinten, Pistolen und alles andere alle variieren in Bezug auf Rückstoß, Feuerrate, Feuerkraft, Magazingröße und vieles mehr. Der richtige Ausrüstungsgegenstand zum richtigen Moment ist natürlich Luxus. Vor allem Schalldämpfer haben sich im fortlaufenden Game mehr als bezahlt gemacht. Desto kleiner die Spielwelt wird, desto mehr hören andere Gegner deine Schießgefechte und du lockst sie an. Wenn alles "leise" von sich geht, ist deine Position nicht so leicht auszumachen.
Du willst keine Games-News von DailyGame mehr verpassen? Folge uns auf Facebook!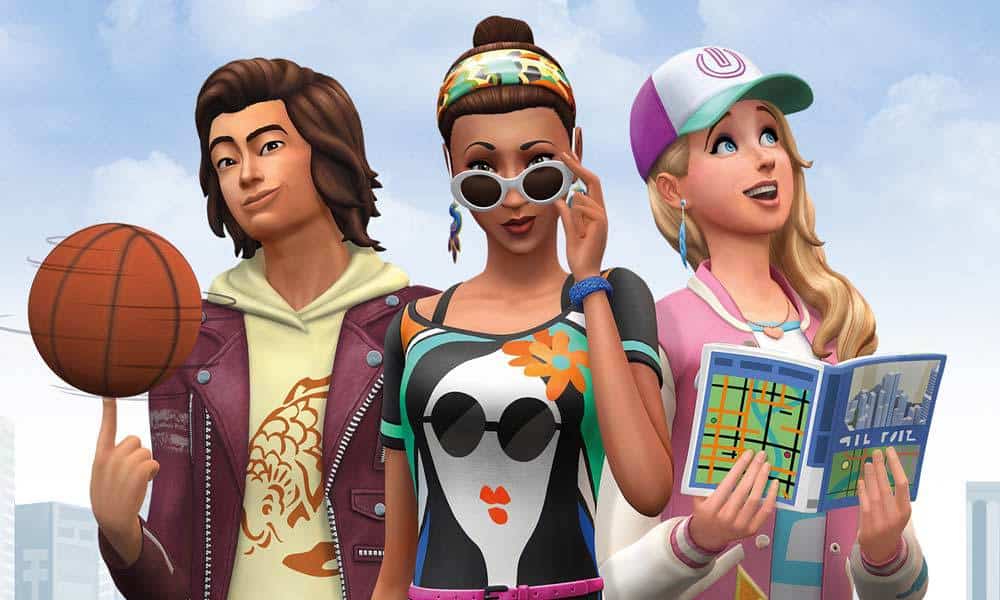 Manche Mods entwickeln ein Eigenleben. Bei dem Simulations-Spiel "Die Sims 4" kann man in etliche Rollen schlüpfen, welche in der Realität verwehrt bleiben. Vielleicht ist deswegen die Sims-Serie so erfolgreich.
Anscheinend ist es auch ein Anliegen virtuell Drogen zu konsumieren, ansonsten lässt sich das Phänomen rund um den Sims 4-Mod "BASEMENTALCC" nicht erklären. Via Patreon gibt es 1.578 Unterstützer, welche laut dem Entwickler rund 6.000 US-Dollar im Monat sponsern, damit der Mod weiterentwickelt wird.
---
Wie im echten Leben können deine Sims drogenabhängig werden und an einer Überdosis sogar sterben. Eine weitere Mod – die gibt es wirklich – erlaubt es sogar, Sex gegen Drogen einzutauschen, wenn das Bargeld knapp wird. Dafür gibt es auf Patreon sogar 3.196 Patronanten und 12.868 US-Dollar im Monat!
---
Doch nicht so harmlos das Game…
Kauftipp:
Die Sims 4 - Deluxe Party Edition - [Xbox One] bei Amazon.de für EUR 56,99 bestellen