Games
PC-Games
Playstation
Xbox
Ghost Recon Wildlands: Hollywood's Star-Autoren sind für die Story verantwortlich
Immer wieder hört und liest man von der "Verschmelzung" aus Film und Videospiel. Normalerweise war es früher die Gangart, dass Filme ihre Videospiele-Adaptierungen bekommen. Mit Tomb Raider und Uwe Boll kam dann die mäßig erfolgreiche "Kehrtwende". Im Jahr 2017 schreiben nun auch schon Hollywood-Größen an den Geschichten von Videospielen mit.
Wie Ubisoft heute mitteilte, hat man die Autoren Don Winslow und Shane Salerno dazu gebracht, um die Hintergrundgeschichte rund um die Kartelle in Tom Clancy's Ghost Recon Wildlands zu kreieren.
Salerno schreibt aktuell an den Avatar 2-5
Don Winslow ist der preisgekrönte Autor der internationalen Bestseller The Cartel, The Power of the Dog und Savages. Shane Salerno ist einer der begehrtesten Autoren der Filmindustrie. Aktuell arbeitet er mit James Cameron zusammen an vier separaten Nachfolgern zu Avatar, dem kommerziell erfolgreichsten Film aller Zeiten. Zudem schreibt und produziert er The Cartel (eine Adaption von Don Winslow's Buch) für den berühmten Filmemacher Ridley Scott. Salerno war auch am Script zum Film Savages mit Don Winslow und dem dreifachen Oscar-Gewinner Oliver Stone beteiligt. Zudem schrieb er auch mit am Drehbuch zu Armageddon für Regisseur Michael Bay.
"Tom Clancy's Ghost Recon Wildlands ist eine Premiere für die Reihe und bietet erstmals eine riesige offene Welt, die frei erkundet werden kann. Bei diesem Ausmaß an Freiheit wollten wir top Talente an Bord haben, die eine glaubhafte Geschichte rund um die Kartelle und deren Organisation erschaffen", sagt Ubisoft Senior Producer Nouredine Abboud. "Als Fans ihrer Arbeit wussten wir, dass Don Winslow und Shane Salerno das perfekte Team sind, um dem Spiel seine realistischen Wurzeln zu geben und dabei den Unterhaltungsfaktor eines Entertainment-Produktes zu wahren."
Winslow und Salerno setzen ihr Wissen über den internationalen Drogenhandel sowie ihre erzählerischen Fähigkeiten ein, um eine authentische Erzählung für Spieler zu bieten wenn Tom Clancy's Ghost Recon Wildlands am 7. März in den Handel kommt.
"Ich schreibe seit über zwanzig Jahren über Drogenkartelle. Gemeinsam mit meinem Autorenpartner Shane Salerno habe ich das angesammelte Wissen in die Geschichte, die Szenarien, die Charaktere und die Dialoge von Tom Clancy's Ghost Recon Wildlands transportier", sagt Winslow.
Winslow und Salerno haben eng mit dem Narrativen Team von Ubisoft Paris zusammengearbeitet um das "Was wäre wenn?"-Szenario eines mexikanischen Drogenkartells, welches in naher Zukunft Bolivien übernimmt, zu erschaffen. Ihre mehr als zwanzigjährige Erfahrung in Recherche und Schreiben machte es ihnen möglich, dem Entwicklungsteam zu helfen, eine auf echten Ereignissen basierende Geschichte entstehen zu lassen. Sie haben eine glaubhafte kriminelle Organisation für das fiktionale Santa Blanca Kartell erschaffen und tiefgreifende Hintergrundgeschichten für wichtige Charaktere des Spiels geschrieben, wie etwa den Boss, El Sueño, sowie Grundelemente der Spezialeinheit "Ghosts".
"Ich bin ein Fan von Tom Clancy seit ich Jagd auf Roter Oktober gelesen habe", sagt Salerno. "Es war sehr aufregend, mit dem Team von Ubisoft an diesem Projekt zu arbeiten. Alle sind unglaublich leidenschaftlich und engagiert und wollen die bestmögliche Spielerfahrung für ihre Fans liefern."
Tom Clancy's Ghost Recon Wildlands ist ab dem 7. März erhältlich für Konsolen und PC erhältlich.

Du willst keine Games-News von DailyGame mehr verpassen? Folge uns auf Facebook!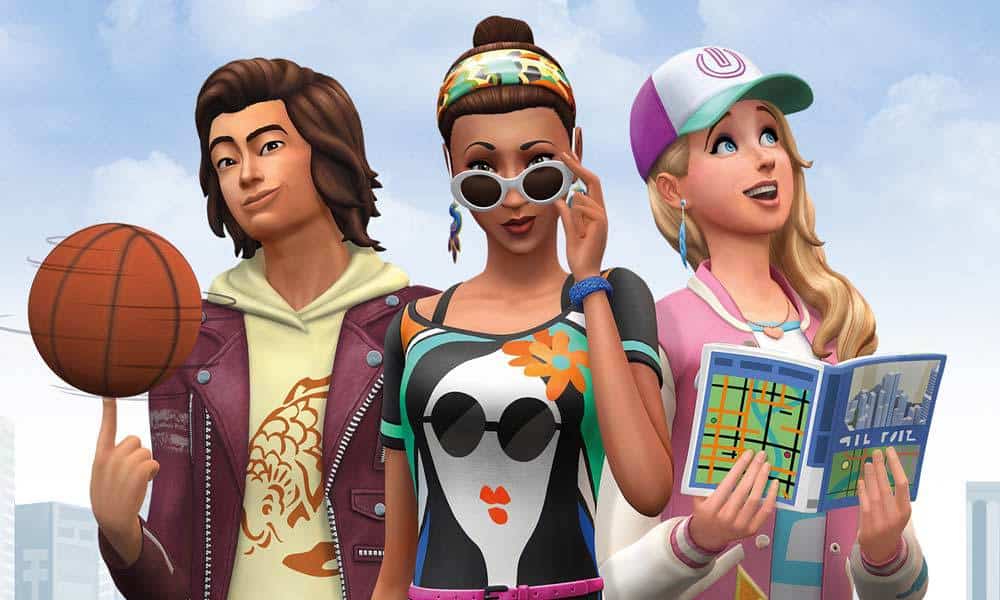 Manche Mods entwickeln ein Eigenleben. Bei dem Simulations-Spiel "Die Sims 4" kann man in etliche Rollen schlüpfen, welche in der Realität verwehrt bleiben. Vielleicht ist deswegen die Sims-Serie so erfolgreich.
Anscheinend ist es auch ein Anliegen virtuell Drogen zu konsumieren, ansonsten lässt sich das Phänomen rund um den Sims 4-Mod "BASEMENTALCC" nicht erklären. Via Patreon gibt es 1.578 Unterstützer, welche laut dem Entwickler rund 6.000 US-Dollar im Monat sponsern, damit der Mod weiterentwickelt wird.
---
Wie im echten Leben können deine Sims drogenabhängig werden und an einer Überdosis sogar sterben. Eine weitere Mod – die gibt es wirklich – erlaubt es sogar, Sex gegen Drogen einzutauschen, wenn das Bargeld knapp wird. Dafür gibt es auf Patreon sogar 3.196 Patronanten und 12.868 US-Dollar im Monat!
---
Doch nicht so harmlos das Game…
Kauftipp:
Die Sims 4 - Deluxe Party Edition - [Xbox One] bei Amazon.de für EUR 56,99 bestellen