Games
Playstation
Virtual Reality
PlayStation VR: Jede Menge neuer Games in Anmarsch!
Sony veröffentlichte eine Spiele-Liste, auf welche VR-Titel wir uns zukünfit freuen dürfen.
Während in 2017 noch einige PSVR-Angebote zu bereits bekannten Titeln hinzukommen (Skyrim, Doom, Fallout 4) wird es auch noch eine Reihe an neuen Titeln geben. Jedoch auch für 2018 gibt es bereits einige Titel in der Pipeline.
Zum letzten Finanzbericht erläuterte das japanische Unternehmen das man über eine Million Playstation 4-Virtual Reality-Einheiten verkauft hat. Mal sehen wieviele es bis Ende Oktober 2018 noch werden, wenn der nächste Bericht erscheint.
---
PlayStation VR-Titel in 2017

Anamorphine
Ark Park
Blade And Soul: Table Arena – Ncsoft Corporation
Brain Voyagers
Bravo Team
CoolpaintVR
CubeWorks
DWVR
Doom VFR
DragonBlast VR
Dream Angling
Drunkn Bar Fight
End Space
Fishing Master
Flatline: Experience the Other Side
Ghosts in the Toybox
Gran Turismo Sport
Gunheart – Drifter Entertainment
Hex Tunnel
Hopalong: The Badlands
Justice League VR
Megaton Rainfall
Monster of the Deep: Final Fantasy XV
Moss
No Heroes Allowed!
Nothin' But Net
Obduction
Pixeljunk VR: Dead Hungry
Quar Infernal Machines
RadianVR
Rec Room
Run Dorothy Run
Sculptrvr
Serious Soccer
Shooty Fruitie
Snow Fortress
Stardrone VR
Stifled
Super Amazeballs
Survios
The Elder Scrolls 5: Skyrim VR
The Inpatient
The Rabbit Hole
VR Apocalypse
Virtual Engagement Confronting Fear
PlayStation VR-Titel im 1. Halbjahr 2018
Alvo
Ariel
Blasters of the Universe
Chainman
Cold Iron
Dead Secret
Dragonflight VR
Drone Fighters
Dungeon Chess
End of the Beginning
Golem
Knockout League
Penn & Teller VR: Frankly Unfair, Unkind, Unnecessary and Underhanded (including Desert Bus)
Pixel Ripped 1989
The American Dream
Torn
Xing The Land Beyond
Du willst keine Games-News von DailyGame mehr verpassen? Folge uns auf Facebook!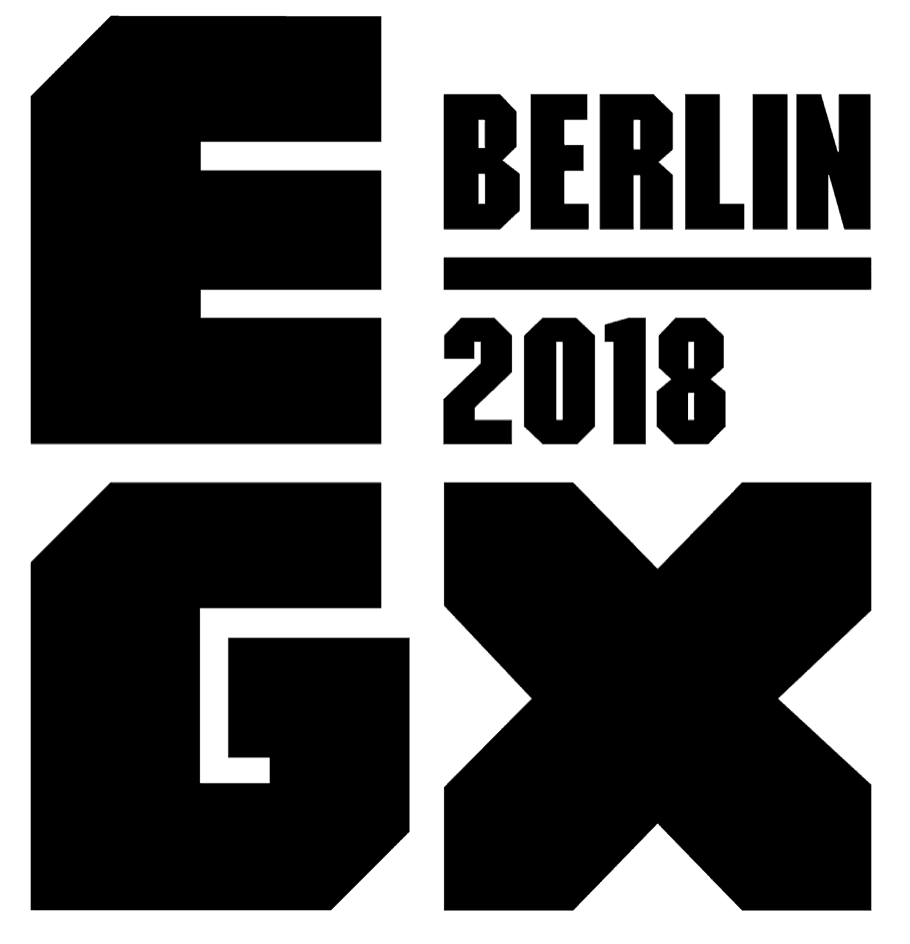 Möchte da jemand der GamesCom Konkurrenz machen?
Die EGX, ehemals Eurogamer Expo, ist das englische Pendant zur GamesCom. Seit 2008 findet diese jährlich statt und ist mit etwa 80.000 Besuchern im letzten Jahr die größte Spielemesse des Landes.
Das Event wird von Gamer Network veranstaltet, der Firma hinter diversen Newsseiten, unter Anderem Eurogamer, Rock Paper Shotgun und VG247.
In Berlin soll die EGX vom 28. bis 30. September im Station Berlin stattfinden und es werden circa 20.000 Besucher erwartet. Dass Deutschland ein lukrativer Standort für Spielemessen ist, zeigen die Zahlen der Gamescom, die die größte Spielemesse weltweit ist und allein rund 350.000 Besuchern im letzten Jahr zählen konnte.
Dass die Standortwahl auf Berlin gefallen ist, dürfte den einen oder anderen überraschen. Auf Eurogamer wird die Stadt als "one of Europe's coolest cities" bezeichnet.
Ähnlich der großen Schwester soll es neben Hands-On von AAA, wie auch Indiespielen, auch alle im Gaming großen Themen, wie eSports, Cosplay, Retrogaming und natürlich auch Developer Sessions geben. An sich also nichts unbekanntes für erfahrene Messebesucher. Anders als die GamesCom allerdings lässt die EGX nur Besucher ab 18 Jahren zu.
Bezüglich des konkreten Line-Ups hält sich Gamer Network noch bedeckt, man solle aber bald mit Neuigkeiten rechnen, heißt es auf Eurogamer. Der Ticketverkauf soll im April starten.
Quelle: Eurogamer