Neue Bilder zum Update 3.5 von Final Fantasy XIV "The Far Edge of Fate"
Square-Enix veröffentlichte heute Infos zum kommenden Update 3.5 "The Far Edge of Fate" zu Final Fantasy XIV (14), welches nächsten Monat erscheint.
Erweiterte Story: Kaum ist Minfilia mit dem Krieger des Lichts und seinen Gefährten vereint, muss sie bereits wieder aufbrechen. Doch es gibt auch freudige Nachrichten beim Bund der Morgenröte: Yda und Papalymo sind zurück und Alisaie und Krile sind jetzt offizielle Mitglieder des Bundes geworden.
Neuer Dungeon "Baelsar-Wall": Entlang der Grenze zwischen dem Finsterwald und Gyr Abania steht eine mächtige Festungsanlage, errichtet von Gaius van Baelsar, um das Kaiserreich vor den "Wilden Eorzeas und ihren Götzen" zu schützen.
Neuer Dungeon "Sohm Al" (Schwer): Nidhogg ist gefallen, der tausendjährige Drachenkrieg zu Ende. Nidhoggs Horde hat das Nest ihres Anführers, den Berg Sohm Al, verlassen. Die Abwesenheit der Hüter der heiligen Drachenstätte macht sich bemerkbar. Allerlei seltsame Wesen haben sich, von den gewaltigen Kristallmassen im Innern des Berges angezogen, eingenistet und stören den Seelenfrieden der verstorbenen Drachen.
---
---
Neue Prüfung "Götterdämmerung – Zurvan": Zurvan ist eine der drei Ikonen der Kriegstriade. Auf dem südlichen Kontinent Meracydia von einem Zentauren-ähnlichen Volk verehrt, verkörpert er zwar den ewig währenden Sieg, wurde jedoch von den Allagern vor über fünftausend Jahren eingesperrt. Nun aber wird die wilde Gottheit von Besessenen angebetet, die seine Rückkehr vorbereiten.
Neuer Inhalt "Egi-Projektion": Spieler haben die Möglichkeit als Beschwörer das neue Textkommando /egiprojektion zu nutzen, um deinem Egi eine neue Gestalt zu verleihen. Ab Patch 3.5 können Egi in Rubin-, Smaragd- und Topas-Karfunkel verwandelt werden. Es ist geplant, in zukünftigen Patches weitere Verwandlungsmöglichkeiten hinzuzufügen.
Neue Gruppensuche: Mit der überarbeiteten Gruppensuche ist es nun möglich, Spieler, die auf einer anderen Welt des gleichen Datenzentrums spielen, für eine Gruppe zu rekrutieren. Außerdem können private Gruppensuchen durchgeführt werden, um mit bestimmten Spielern (auf allen Welten des gleichen Datenzentrums), die alle über das gleiche Passwort verfügen, in einer Gruppe zu spielen.
Du willst keine Games-News von DailyGame mehr verpassen? Folge uns auf Facebook!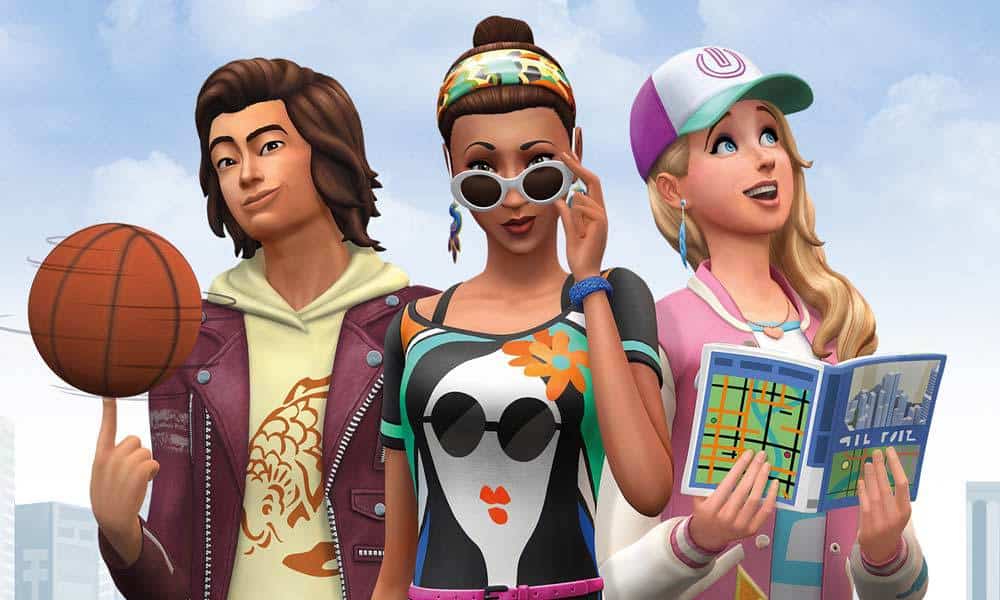 Manche Mods entwickeln ein Eigenleben. Bei dem Simulations-Spiel "Die Sims 4" kann man in etliche Rollen schlüpfen, welche in der Realität verwehrt bleiben. Vielleicht ist deswegen die Sims-Serie so erfolgreich.
Anscheinend ist es auch ein Anliegen virtuell Drogen zu konsumieren, ansonsten lässt sich das Phänomen rund um den Sims 4-Mod "BASEMENTALCC" nicht erklären. Via Patreon gibt es 1.578 Unterstützer, welche laut dem Entwickler rund 6.000 US-Dollar im Monat sponsern, damit der Mod weiterentwickelt wird.
---
Wie im echten Leben können deine Sims drogenabhängig werden und an einer Überdosis sogar sterben. Eine weitere Mod – die gibt es wirklich – erlaubt es sogar, Sex gegen Drogen einzutauschen, wenn das Bargeld knapp wird. Dafür gibt es auf Patreon sogar 3.196 Patronanten und 12.868 US-Dollar im Monat!
---
Doch nicht so harmlos das Game…
Kauftipp:
Die Sims 4 - Deluxe Party Edition - [Xbox One] bei Amazon.de für EUR 56,99 bestellen