Xbox One X: Bereits 80 angekündigte Titel, welche die "Monster-Konsole" unterstützen werden!
Seitdem die Xbox One X in diesem Jahr bei E3 enthüllt wurde, waren die Leute sehr, sehr beeindruckt von ihren Spezifikationen! Auch einige Entwickler, wie die folgende Liste zeigt.
Natürlich wird keines der kommenden achtzig Titel die Xbox One X "voll ausreizen", es geht hier vielmehr darum das diese Titel für technisch leistungsfähigste Konsole am Markt (ab Oktober 2017) optimiert werden.
Agents of Mayhem
Anthem
Ashen
Assassin's Creed: Origins
Black Desert
Chess Ultra
Code Vein
Crackdown 3
Deep Rock Galactic
Destiny 2
Dragon Ball Fighter Z
Evil Within 2
F1 2017
Far Cry 5
Farming Simulator 18
FIFA 18
Fortnite
Forza Motorsport 7
Hello Neighbor
Killing Floor 2
Life is Strange: Before the Storm
Madden NFL 18
Metro Exodus
Middle Earth: Shadow of War
NBA 2K18
Need for Speed Payback
Ori and the Will of the Wisps
Path of Exile
Playerunknown's Battlegrounds
Project Cars 2
Raiders of the Broken Planet
Sea of Thieves
Star Wars Battlefront II
State of Decay 2
Super Lucky's Tale
The Artful Escape
The Last Night
Wolfenstein: The New Colossus
Ark: Survival Evolved
Astroneer
Battlefield 1
Dead Rising 4
Dishonored 2
DOOM
Dovetail Games Euro Fishing
Elder Scrolls Online
Elite Dangerous
Everspace
Fallout 4
Farming Simulator 17
Final Fantasy 15
For Honor
Forza Horizon 3
Gears of War 4
Halo 5
Halo Wars 2
Hitman
Homefront: The Revolution
Injustice 2
Killer Instinct
Mantis Burn Racing
Minecraft
Outlast 2
Paladins: Champions of the Realm
Portal Knights
Pure Chess
Resident Evil 7
RiME
Rocket League
Skyrim SE
Slime Rancher
SUPERHOT
Tekken 7
The Surge
Titanfall 2
Tom Clancy's Ghost Recon Wildlands
Warhammer: End Times – Vermintide
We Happy Few
Witcher 3
World of Tanks
Quelle: NeoGAF-Forum
Du willst keine Games-News von DailyGame mehr verpassen? Folge uns auf Facebook!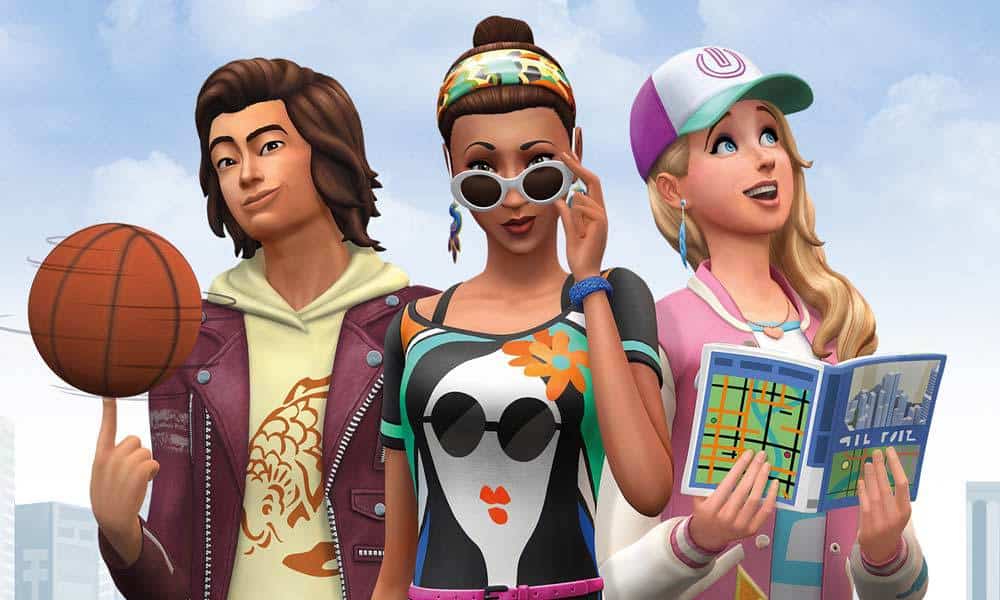 Manche Mods entwickeln ein Eigenleben. Bei dem Simulations-Spiel "Die Sims 4" kann man in etliche Rollen schlüpfen, welche in der Realität verwehrt bleiben. Vielleicht ist deswegen die Sims-Serie so erfolgreich.
Anscheinend ist es auch ein Anliegen virtuell Drogen zu konsumieren, ansonsten lässt sich das Phänomen rund um den Sims 4-Mod "BASEMENTALCC" nicht erklären. Via Patreon gibt es 1.578 Unterstützer, welche laut dem Entwickler rund 6.000 US-Dollar im Monat sponsern, damit der Mod weiterentwickelt wird.
---
Wie im echten Leben können deine Sims drogenabhängig werden und an einer Überdosis sogar sterben. Eine weitere Mod – die gibt es wirklich – erlaubt es sogar, Sex gegen Drogen einzutauschen, wenn das Bargeld knapp wird. Dafür gibt es auf Patreon sogar 3.196 Patronanten und 12.868 US-Dollar im Monat!
---
Doch nicht so harmlos das Game…
Kauftipp:
Die Sims 4 - Deluxe Party Edition - [Xbox One] bei Amazon.de für EUR 56,99 bestellen