Games
PC-Games
Playstation
Xbox
Fortnite: Bekämpfe die Horde-PvE-Update erscheint morgen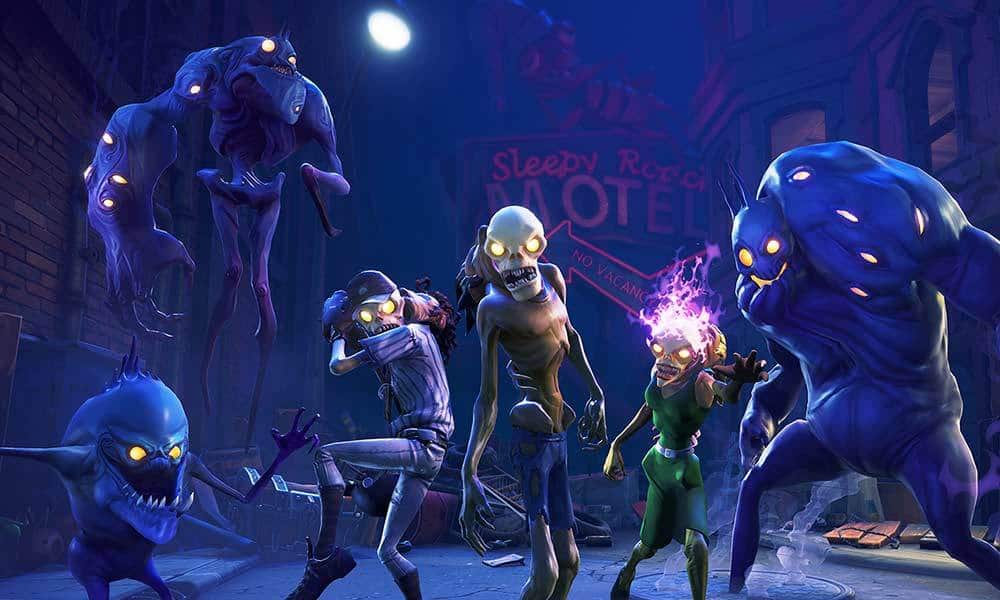 Heute hat Epic Games das "Bekämpfe die Horde"-Update für den "Rette die Welt"-PvE-Modus von Fortnite auf PlayStation 4, Xbox One, PC und Mac angekündigt. Der ab 5. Oktober erhältliche Modus bietet eine neue Herausforderung, ein neues Ingame-Event, neue Helden, Waffen, Quests und mehr.
Fortnites "Rette die Welt"-PvE-Modus ist ab sofort im kostenpflichtigen Early Access verfügbar und wird ab 2018 gratis spielbar sein.
Mehr Informationen über das Update, neue Helden, Waffen, Quests und mehr gibt es im offiziellen Fortnite-Blog.
Du willst keine Games-News von DailyGame mehr verpassen? Folge uns auf Facebook!
Spyro the Dragon gibt es bereits seit 20 Jahren, nun wird Spyro the Dragon mit einer Remastered-Version für die PlayStation 4 noch dieses Jahr gewürdigt!
Wie Kotaku UK meldet soll das Remastered die gesamte Trilogie umfassen, also Spyro the Dragon, Ripto's Rage und Year of the Dragon. Die Games sollen nicht nur mit überarbeiteter und verbesserter Grafik aufwarten können, sondern auch der Soundtrack wird besser als je zuvor sein. Die PlayStation 4-Version soll im dritten Quartal 2018 erscheinen – wahrscheinlich zum 20zigsten Geburtstag der Serie im September. Eine Xbox One-Version ist derzeit noch fraglich.
Spyro the Dragon Triology Remastered wird derzeit von Vicarious Visions entwickelt, dem gleichen Studio, das Crash Bandicoot N.Sane Trilogy betreute. Angesichts des Erfolges der Bandicots ist diese Veröffentlichung sehr sinnvoll – bald werden wir sehen, ob der zierliche "Purpurdrache" noch genauso gut in Erinnerung bleibt.
Kauftipp:
PlayStation 4 - Konsole (500GB, schwarz,slim) [CUH-2016A] bei Amazon.de für EUR 249,00 bestellen